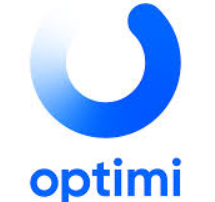 Profile
YOU INSPIRE US
At Optimi, we are inspired by you.
You, who wake up every day to better yourself. Who keep on learning to keep moving forward in life. You, who did not give up, who did not stay down, and who refused to take no for an answer. You, who recognise that your education will lead to a better future.
We celebrate your determination to change your world through education.
We are deeply moved by those who struggle forward to achieve their dreams. Those who keep pushing, one step at a time. We salute those with a thirst for learning and a commitment to reaching their goals.
WE PROVIDE A UNIQUE LEARNING EXPERIENCE
We recognise that you are at a unique stage in your life and learning journey. That's why we constantly aim to provide accessible learning solutions to you, whatever your needs.
Whether you are in a classroom, looking to get the most out of teaching and learning. Or perhaps in need of tutoring or education at home. Or a student in college, doing an accredited or short course. Or a professional in the workplace, looking to take the next step in your career. We will provide you with the learning solutions and support you need to achieve your next. To reach your optimal.
SUPPORTING YOUR LEARNING JOURNEY, EVERY STEP OF THE WAY.
Ours is a story is driven by passion: passion for learning, passion for teaching, passion for accomplishing your goals. Our story is driven by you, and the support that we as Optimi can offer to make your learning journey a success.
OUR OFFERING
The Optimi group provides offerings in 4 divisions: Home, Workplace, Classroom and College. Together, these divisions service over 200 000 learners per annum.
Optimi Home provides accessible home education and after-school solutions for parents, tutors and learners. It includes South Africa's leading home education provider Impaq, established in 2002 and currently servicing more than 18 000 learners across the region. Other offerings in this division include on-demand tutoring service Tuta-Me, practice software specialists CAMI, examination preparation workbooks Quanta and specialist publishers EXCOM.
Optimi Workplace offers accessible workplace training products and services for corporates and the public sector. It consists of SA's leading adult education provider Media Works, which has been in operation for over 23 years. Through its Matric Works offering, Media Works has helped many adults to complete their matric.
Optimi Classroom focuses on accessible classroom solutions for schools and tertiary institutions. Offerings include teacher and learner solutions provider ITSI, teacher support provider Teach360, and classroom practice software CAMI. Arrow Academy is an innovative model school in Centurion where we use and refine Optimi's classroom offerings.
Optimi College provides accessible accredited and short courses for adults. College SA, founded in 2007, provides a range of distance learning TVET offerings across the region, including adult matric through Matric Works.
Contact