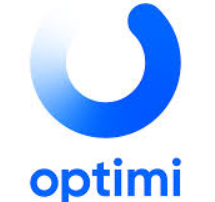 No uniforms or school bells: Innovative Grade 10-12 campus launches in Pretoria
Issued by Optimi
Johannesburg, Mar 20, 2020
Optimi, the company that operates SA's biggest distance education provider Impaq, has launched a first-of-its-kind flexible campus for Grade 10 to 12 learners in Gauteng.
Having opened its doors in January 2020, Optimi Campus in Lynwood, Tshwane allows FET learners to study at their own pace, anytime, anywhere.
Key to its offering will be a tried-and-tested Impaq curriculum, which has already been successfully used by 6 000 Grade 10 to 12 home education learners in 2019 and which is based on the national CAPS curriculum.
The campus operates from 8am to 4pm on weekdays and features individual workstations and smaller group classes. A state-of-the-art digital platform will enable learners to carry on working from home as well.
The campus caters primarily to:
* home education learners seeking additional academic support; * learners who excel in sport and who need flexibility between training and studying; * learners who travel a lot with their families and for whom the traditional class environment is not an option; * learners who are doing Grade 12 rewrites in order to improve their results and successfully apply for their desired field of study; * and finally, schoolgoing learners who are looking for additional assistance at the Grade 10 to 12 level in various subjects.
The campus offers two packages
The first is the Comprehensive Plan, which is geared towards more full-time home education learners. This plan consists of 120 hours of tutorial sessions and 32 hours of facilitation group sessions per month. All textbooks are included.
Meanwhile, the second package is the Subject Plan. This is for learners who would like to either rewrite a subject after matric or who are seeking assistance in a specific subject via correspondence or on campus. Here, too, textbooks are included, while learners have access to 20 hours of tutorial sessions and eight hours of facilitation group sessions per month.
Importantly, Grade 12 learners at Optimi Campus who successfully complete their studies and pass their exams receive the same National Senior Certificate (NSC) that every matriculant in the country receives. This enables them to apply at any university as long as they meet the requisite pass requirements for their chosen field of study.
Louise Schoonwinkel, Managing Director of Optimi Home, says: "We see our campus as a place where learners come to learn and grow, and as a place where we provide an alternative option to the traditional school environments.
"What makes Optimi Campus stand out is that its learners do not need to adhere to traditions such as uniforms, school bells or extracurricular activities. Learners are able to truly express their individuality and convey their own personal beliefs, values and ethics," Schoonwinkel adds.
Top academic model
The campus has the highest academic standards.
A guided learning platform will give learners access to a personalised learning experience in certain subjects. This platform includes an online study plan and calendar, unique content compiled by Optimi Campus' specialist teachers, and tips for examination preparation.
Experienced subject specialists conduct regular group classes, while learners can also book private tutorial sessions with on-site tutors to help them understand content that they may be struggling with.
The Optimi digital platform provides online educational support groups in certain subjects as well as a portal for parents to view and monitor their children's progress.
Learners further have access to compulsory Grade 10 to 12 language and mathematics subjects, as well as a wide array of 18 electives. These electives include accounting and physical science, but they also consist of subjects that aren't normally on offer at traditional schools, such as agricultural sciences, tourism and religious studies (only at Grade 12 level).
Registrations for 2020 are now open and applications can be made via the Optimi Campus website.