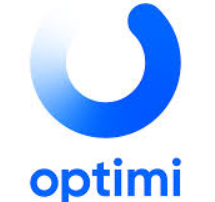 Future-proof your school with e-learning from Optimi
Issued by Optimi
Johannesburg, Oct 29, 2020
In 2020, schools across South Africa have faced their most challenging academic year yet, with lockdown closures disrupting learning in significant ways.
While hard-working teachers and principals have tried their best to adapt and innovate, the COVID-19 crisis has served as a wake-up call for many schools to improve their e-learning capabilities.
In this environment, it's wise to ensure that your school has the best e-learning facilities at hand so it can keep ahead of learning trends in our increasingly digitised world.
Click here to learn more about Optimi Classroom's offering.
Optimi Classroom is an expert in both learning and e-learning, and services more than 1 000 schools across the country.
The company can help your school along its e-learning journey, with key aspects such as digital facilitation, e-books, and 21st century teacher training.
Digital facilitation
Optimi Classroom achieves this by providing a hi-tech digital facilitator console that gives schools the ability to manage teachers, learners, courses and classes in one place.
Features of the console include teaching and learning analytics, in addition to progress reporting.
The console also allows teachers to link their learners to their profiles, share content seamlessly, as well as the ability to provide access to e-books and other digital resources.
As part of its GuidED Learning Model, Learning Paths tech then takes learners on a journey through the curriculum.
Additionally, learning tools from Cami offer computer programs that help improve and build on learners' mathematics, reading, literacy, science and perceptual skills.
Books and resources
With Optimi Classroom, teachers can easily plan their lessons with access to more than 400 000 CAPS-approved and CAPS-aligned e-books from over 14 000 local and international publishers.
Apart from e-books, Optimi Classroom offers worksheets, past examination papers and other multimedia – including a free e-reader, miEbooks, which enables teachers to teach anytime, anywhere.
The miEbooks e-reader works on laptops, tablets and smartphones and can be downloaded from all the major app stores.
Teacher training
Teaching in the modern era finds itself at a crossroads between technological innovation and traditional methods.
That's why it's important that educators are fully aware of all the new methodology and tools available to them.
Optimi Classroom's professional development courses – through its ITSI offering – aim to upskill teachers in topics such as change management, the flipped classroom, blended learning, software and mobile-device training, and much more.
Its training modules are endorsed by the South African Council for Educators (SACE) and teachers can earn valuable Continuing Professional Development (CPD) points.
E-learning support
Finally, Optimi Classroom's in-house support team is there to ensure that your school's e-learning is set up correctly and runs smoothly.
Its flexibility means that your school can either opt for an ad-hoc support option, and use its team only when needed, or go with its monthly subscription packages for regular on-site support.
To find out more, visit www.itsieducation.com or send an e-mail to [email protected].