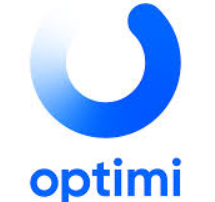 Media Works now officially an offering of Optimi Workplace
Issued by Optimi
Johannesburg, Aug 3, 2021
Jackie Carroll, Managing Director of Optimi Workplace.
Leading workforce education and training provider Media Works is proud to announce it is now officially an offering of Optimi Workplace.
This comes amid a phased integration following the acquisition of Media Works by the Optimi Group in 2018.
Optimi, which is a subsidiary of the PSG Group, acquired Media Works with the aim of broadening its offering to include workforce education and training.
Ever since the conclusion of this deal, the focus has been on fully integrating Media Works into the Optimi Group. Tuta-Me, a provider of community education and training, has also been acquired by Optimi and forms part of Optimi Workplace.
Renewed focus
"Optimi Workplace focuses on providing comprehensive workforce, community education and training offerings for corporates and the public sector. We believe that being part of the Optimi Group strengthens our positioning in the market and gives us that extra edge. Our integration into the Optimi Group also supports the continuous innovation of our services while providing access to more learning resources and capabilities," says Jackie Carroll, Managing Director of Optimi Workplace.
Significant time and effort have been spent on redefining and broadening Optimi Workplace's education and training products and services, in response to the needs of clients and the ongoing changes in the learning ecosystem.
Optimi Workplace is also in the process of incorporating the Optimi GuidED Learning Model into various of its learning courses and products. This model includes best practices in learning and the use of technology, as well the latest advances in learning sciences.
These changes signify Optimi Workplace's commitment to stay ahead of the curve in an age where technology and connectivity are set to have a significant impact on education.
Media Works recently celebrated its 25 birthday, a testament to an ongoing commitment to providing quality learning and excellent client service.
The team at Optimi Workplace believes that with their extensive expertise in workplace education and training, they will continue to provide world-class learning solutions to the market.