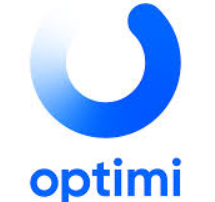 College SA offers new digital pathway to adult matric
Issued by Optimi
Johannesburg, Mar 19, 2020
Adult South Africans looking to complete their matric now have a new digital channel to turn to, thanks to distance learning provider College SA.
College SA - which offers over 200 accredited and short courses - has added South Africa's most innovative adult matric learning programme, Matric Works, to its platform.
Matric Works was originally launched by South Africa's leading adult education and training (AET) provider Media Works in 2016, and it has seen thousands of learners enrol in the online programme. The programme helps prepare adults to write the Department of Education's Amended Senior Certificate (ASC) exams.
It is estimated that only a third of adults in South Africa have completed Grade 12. In a bid to close this gap, the Department of Education's ASC is targeted at adult, out-of-school learners who are over the age of 21 and who want to complete their matric. Tertiary education institutions, as well as employers, recognise an ASC in the same light as a National Senior Certificate (NSC).
Both Media Works and College SA form part of the Optimi group, a leading accessible education solutions company in South Africa.
Eloise Nolte, Managing Director of College SA, says: "At College SA, we have prided ourselves on offering vocational training that does not require a matric. The addition of the updated Matric Works ASC programme to the College SA platform provides for a much-needed addition to our wide array of courses."
Drawing from best-practice in online learning, the Matric Works programme (which follows a CAPS-aligned curriculum) has been updated to include more home-grown and local content, hard copy books as well as e-books, bite-sized sprints of learning to ensure better absorption of content and gamification. The hard-copy books, in particular, include some of the range from Impaq, which is South Africa's largest home education provider and which also forms part of the Optimi group.
Flexible features
Learners can start studying the Matric Works programme whenever they want and the ASC examinations take place annually between May and July. Learners need to apply for these ASC exams directly with the Department of Education by the month of November, in the year before the exams take place.
The Matric Works' programme further includes a four-month bridging segment that recaps Grade 10 and Grade 11 work. This introductory segment helps refresh learners' memories so that they can complete their coursework with confidence.
As part of the programme, Matric Works also offers online access to study material, online forums, self-marking and a reporting system. Learners can choose from 10 subjects, which include English, Mathematics, Physical Science and Business Studies.
"College SA is ready to help adult matric learners take their next steps to career success. We're looking forward to welcoming on board a range of new adult matric learners to College SA in the coming weeks and months," says Nolte.
To find out more, be sure to visit www.collegesa.edu.za.